Sustainable Wedding Planner Hub
Welcome to the Sustainable Wedding Planner Hub at Good-Bye Plastic! We're thrilled that you're considering our eco-friendly, affordable, and high-quality products for your clients' special day. At Good-Bye Plastic, we understand the importance of making environmentally responsible choices, especially when it comes to weddings. We offer a range of sustainable tableware solutions that can elevate your clients' events while reducing their ecological footprint.
Partner with Good-Bye Plastics for Sustainable Success
In a world increasingly focused on sustainability, teaming up with Good-Bye Plastic brings Wedding Planners three key benefits. Firstly, access to a diverse range of sustainable packaging solutions, positioning them as eco-leaders. Secondly, the chance to make a positive environmental impact by reducing plastic waste. And thirdly, the opportunity to thrive in a growing market, setting them apart as eco-conscious wedding planners. Join us in shaping a sustainable and successful future together.
Explore Partnership
Opportunities with Us
Discover how partnering with Good-Bye Plastic can drive sustainability and mutual success. Let's meet and explore collaboration possibilities for a brighter future.
Sustainable Product Portfolio
Wedding planners partnering with Good-Bye Plastic gain access to a wide range of sustainable and eco-friendly packaging solutions. This not only aligns with the growing demand for environmentally responsible products but also positions wedding planners as leaders in sustainability.
Positive Environmental Impact
Working with Good-Bye Plastic allows wedding planners to actively contribute to reducing plastic waste and its harmful effects on the environment. Wedding planners can take pride in being part of a solution that benefits the planet and future generations.
Market Growth & Differentiation
Wedding planners can tap into the expanding market for eco-friendly and compostable products, offering their customers a unique and socially responsible product line. This differentiation can lead to increased sales and market competitiveness, strengthening their position in the industry.
Affordable
Eco-Friendly Solutions
Good-Bye Plastic is committed to providing wedding planners with eco-friendly packaging solutions at competitive prices. This affordability not only supports wedding planners in offering cost-effective options to their customers but also ensures that sustainable choices are accessible to a wider audience, driving market growth.
Elevating Your Business Experience
As our esteemed partner, enjoy a multitude of exclusive benefits tailored for your success:
Our commitment to sustainability goes beyond just words. We offer products that are not only eco-friendly but also stylish and functional. When you choose Good-Bye Plastic, you're choosing products that are: Compostable: Our tableware is made from materials that can be composted, reducing waste and landfills. High-Quality: We believe that sustainability shouldn't come at the cost of quality. Our products are durable and elegant, ensuring that your clients' events shine. Affordable: We understand that budgets matter. That's why we offer competitive pricing without compromising on sustainability.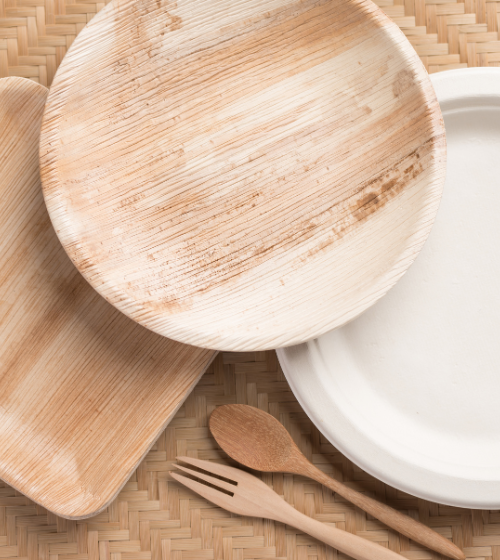 Every wedding is unique, and we have a wide range of products to cater to diverse needs. Whether your clients are planning an intimate gathering or a grand celebration, we have the right tableware solutions for them. From various plate sizes and shapes to compostable straws and cutlery, we've got you covered.
Wedding planning can be stressful, but with Good-Bye Plastic, you can tick tableware off your list with ease. Our products are disposable, eliminating the need for post-event cleanup. Plus, they're made from renewable materials, reducing the environmental impact of your events.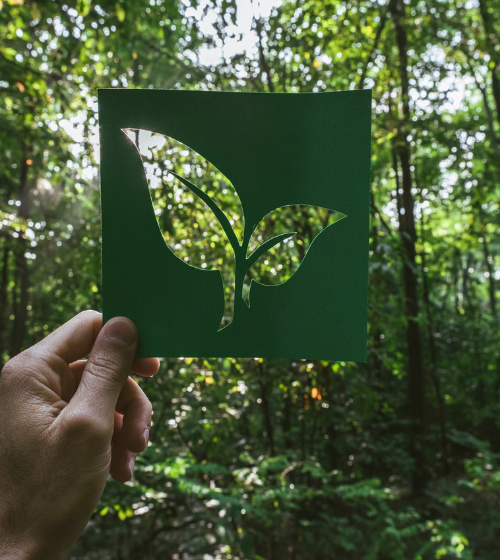 Sustainability Solutions Magazine
Stay at the forefront of eco-friendly innovations and practices, empowering your role as an Eco-Friendly Wedding Planner.
Join Our Eco-Friendly Sustainability Manager Community Today!
Collaborate, innovate, and drive sustainability forward together.
Sign up for the latest product news, sustainability trends and eco tips.