Our Intiative to make a diffrernce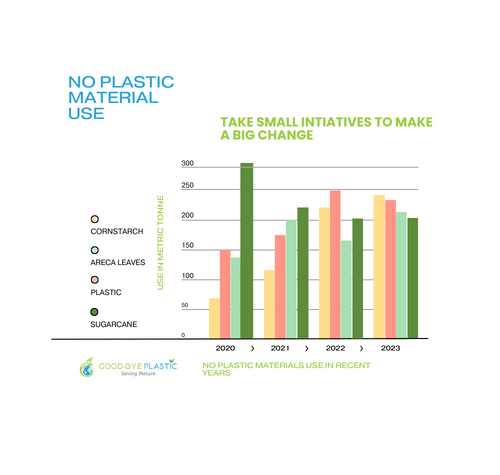 As an Eco-friendly Biodegradable company, Goodbye Plastic is committed to delivering best-in-class products for daily use to minimize the use of daily household plastic.
Contributing to Farmers community.
Our Products are directly ordered from our community of farmers whom we nurture and guide to produce our raw materials, and sustainable farming practices and help them generate stable income. 
We have successfully delivered 150000 orders worldwide with the help of in-house brilliant team.
We have got huge range of product variety to serve your daily household purpose.
How Goodbye Plastic Works